Child labour is increasing due to massive lithium battery orders
2022-12-20 10:44:00
Doyun Lee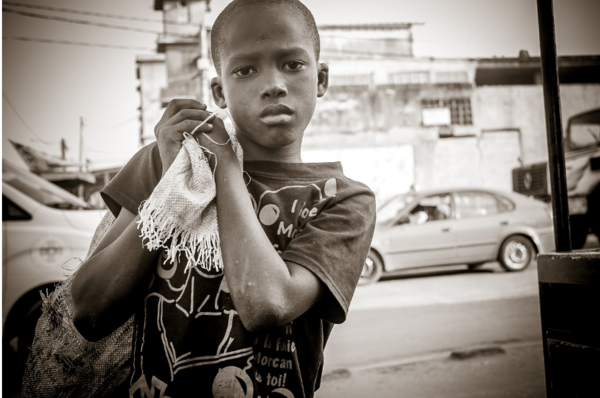 [Photo Credit to Pixabay]
Many experts claim that many of the child workers in Congo are exploited by the cobalt mining industry to supply lithium-ion battery manufacturers.
Cobalt, one of the main components of lithium-ion batteries, has shown to be harmful to the human body.
When searched on the internet, countless Congo children are commonly seen in search results working in cobalt mines without any safety equipment or emergency regulation.
Children are constantly exposed to microscopic dust and particles that are toxic to the human body.
However, these toxic repercussions are being ignored by both employer and purchaser.
Children who work up to 12 hours daily in mines, crawling up and down inside tight caves, and carrying heavy loads, are only rewarded with a dollar or so for their labour.
Children are said to be more physically fit for cobalt mining compared to adults because thin and tiny hands make it easier to collect and filter cobalt particles.
However, it is saddening that most of these children are made unaware of the potential health problems and repercussions.
Such exposure to cobalt can result in irritation in the eyes and skin, shortened breath, asthma, and can even result in lung cancer.
Media coverage over the dark side of lithium-ion battery production has only started to increase in recent years.
LIB (lithium-ion batteries) are used in nearly every common electronic device, ranging from phones to laptops to wrist watches.
The two main ingredients required to build these batteries are lithium and cobalt.
Southern Congo holds about 3.4 million metric tons of cobalt, which is almost half the world's total supply of cobalt.
Because of this, cobalt is one of the Congo's biggest exports, and more and more Congolian workers join the cobalt mining. Approximately 255,000 workers in Congo are in the cobalt mining industry, and more than 40,000 of them are children, some below the age of six.
Mr. Hong, the sales representative of BYD auto, headquartered in China, stated that the global lithium-ion battery market size is projected to increase to USD 45 billion in 2023 and projected to reach USD 135.1 billion by 2031.
The lithium-ion battery market, which has developed into an economic giant, does not seem to be slowing down in growth and expansion.
However, Mr. Hong further added that "manufacturers are starting to respond to the current ESG (Environmental, social, and corporate governance) trend".
He further noted, "lithium production has crucial sustainability challenges that cannot be ignored to fulfill its role in the transition into a low carbon economy."
Many community service organizations and activist groups are finding ways to send masks that were overproduced during the COVID-19 pandemic to workers in the industry.
Mask prices have dropped significantly as fewer people are wearing masks and governments have decided to ease mask restrictions.
This could present a good opportunity for mask manufacturers to collaborate with charity organizations.
Human rights groups are seeking immediate action to help these children at risk.
The more batteries we use, the more cobalt will be excavated by children unless critical changes are made by the producers and purchasers of lithium-ion batteries.

Doyun Lee / Year 11

North London Collegiate School Jeju