CEO of Tiktok and US Congress had an intense hearing
2023-04-30 22:40:51
Yuna Seung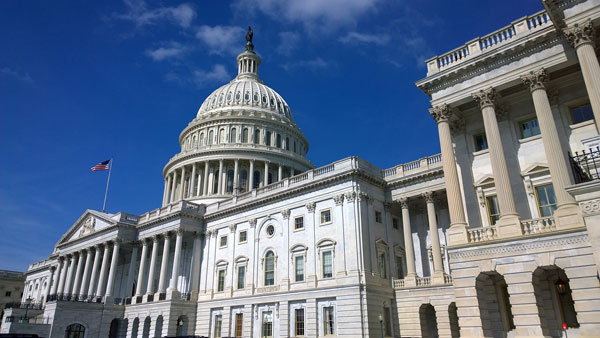 [The United States Congress. Photo credit to Pixabay]
On March 23rd 2023, the United States Congress invited Shou Chew, Tiktok's current CEO, to the United States Congress for a Congress hearing, where US lawmakers were contentiously questioned him regarding the app's relations with China and safety precautions it has set in placed to protect the integrity of users' information.
His appearance in the US Congress is vital as Tiktok has been facing bipartisan concerns and criticism about its potential threats against not only the US but global citizens as well.
Tiktok is a video content platform owned by a Chinese company, ByteDance.
It is a social media platform which allows users to create, share, and discover content from other users.
In recent times, it has been observed that netizens from the United States have countless concerns over how Tiktok handled their users' data.
In fact, for the longest time, the Biden Administration wanted ByteDance to either sell the app or possibly face a ban over national security concerns.
During the five-hour long hearing, Chew stated that ByteDance is not "in relations with China or any other country." By stating this, he was able to defend the already placed Tiktok's privacy policies.
Furthermore, he added that the app collects less data than its competitors as well as it being in line with other social media platforms.
There are over 150 million US citizens Tiktok users and Chew expressed that he was fully aware that it was his responsibility to protect the information of these 150 million US citizens, just like its competitors.
Not a single lawmaker offered any form of support for Tiktok, as they rebutted Chew's answers regarding the app's relations with China and expressed countless concerns during the hearing.
A few lawmakers accused Tiktok of "promoting" content that encourages eating disorders, psychological disorders, sexual exploitation, and so much more to a younger audience.
Democratic Representative Kathy Castor stated, "Tiktok could be designed to minimize the harm to kids, but a decision was made to aggressively addict kids in the name of profits."
In addition, representative Gus Bilirakus showed the committee a series of Tiktok videos that appeared to promote self-harm and suicide, or straightforwardly telling viewers to kill themselves.
He asserted that "Chew's technology is literally leading to death," and that Americans must save their children from big tech companies like Tiktok, who continue to abuse and manipulate them.
Instead of providing a thorough and well-constructed explanation, Chew responded to these critical points by saying these issues were "complex."
Many social media platforms, including Tiktok, aren't available in China; despite this, the hearing was closely watched throughout the whole country, with related news posts and articles gathering millions of views where many netizens expressed sympathy for Chew and criticized the US Congress for its "hostility."

Yuna Seung / Grade 8

Seoul Foreign School