HOME
Media & Entertainment
Kakao took over management of SM Entertainment after relinquishment of Hybe's takeover plans
2023-03-30 02:52:02
Hoseok (Chris) Ahn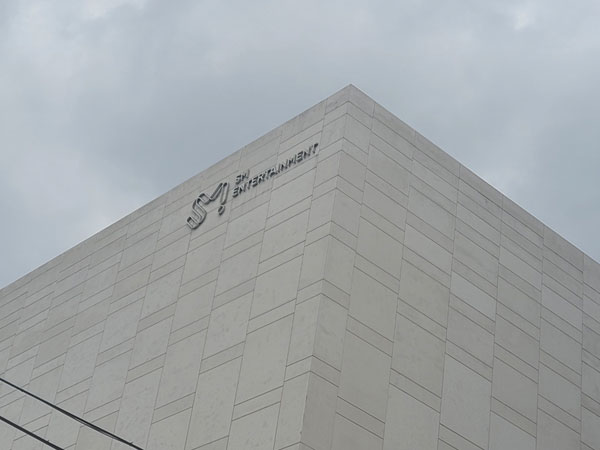 [SM Entertainment Celebrity Center. Photo Credit to Chris Ahn]
On March 12th, Hybe officially relinquished its takeover plans for SM Entertainment, yielding it over to Kakao.
Hybe's surrender marks the end of their long standing takeover battle of SM Entertainment with Kakao.
Fury regarding the takeover of SM Entertainment started early this year.
In February, SM Entertainment's co-CEOs Lee Sung-soo and Tak Young-jun introduced plans to implement the 'SM 3.0 management system.'
This vision was aimed to increase the company's profits through expansion of its intellectual property ownership without the involvement of the founding CEO Lee Soo-man.
Lee and Tak viewed that Lee Soo-man, who continually transferred the company's funds for his personal benefits, was not suitable to be the leader of the company.
Hence, in implementing the SM 3.0 system, co-CEOs Lee and Tak requested help from Kakao to assist in overthrowing CEO Lee Soo-man.
In response to this demand, Kakao purchased 9.05% of all SM Entertainment stocks, initiating the battle for SM Entertainment takeover.
This ranked Kakao as SM Entertainment's second-largest shareholder, next in line to Lee Soo-man.
Threatened that Kakao's further efforts may displace his position as CEO, Lee Soo-man turned to Hybe for financial support.
In turn, Hybe purchased 14.8% of the 18.4% stock that Lee Soo-man owned.
Further, it announced plans to purchase an additional 25% of SM Entertainment stocks at 120,000 KRW per share.
If this plan to purchase the additional 25% stock share had gone as intended, Hybe and Lee Soo-man would have been able to grasp control of SM Entertainment's company management.
However, this has not been the case.
Soon after the announcement of Hybe's stock purchase plan of SM Entertainment, the prices rose above the promised 120,000 KRW.
Exacerbating this conflict, Kakao announced plans to purchase 35% of the stocks for 150,000 KRW each.
Following such events, Hybe has decided to drop out of the race in its plan to takeover SM Entertainment on March 12th.
"[We] assessed that the market is showing signs of overheating, following the rivalry with Kakao and Kakao Entertainment," the company reasoned.
Thereafter, Hybe and Kakao held a managerial discussion over running SM Entertainment.
"We came to an agreement with Kakao on the matter of takeover," Hybe reported.
"This brings to an end our plans for taking over SM Entertainment," the company detailed.
This discussion places the management of SM Entertainment in the hands of Kakao.
Kakao welcomed Hybe's plans to renounce claims to SM Entertainment.
"We respect Hybe's decision to drop out of the race," Kakao announced.
"As partners of Hybe and SM Entertainment, we will work together to enjoy and share positive benefits. We will maintain a cooperative relationship with the two companies to uplift the global status of Korean culture, specifically K-pop," the company further added.
Just as satisfied with the outcome, SM Entertainment noted that Kakao's management of SM Entertainment would help boost its SM 3.0 Vision.
"With this decision, SM will accelerate the implementation of SM 3.0 to achieve the vision of the company, moving forward to become a fan- and shareholder-centric global entertainment leader,'" the company said.
"In doing so, we will continue to enhance our corporate value and expand shareholder return policies for all shareholders," it added.
Meanwhile, Lee Soo-man has not made any official announcements regarding the matter.

Hoseok (Chris) Ahn / Grade 11

Asia Pacific International School